Po znakomitej trasie w Stanach Zjednoczonych i występie na South By Southwest Festival 2010 docenieni przez Patti Smith, Please The Trees wystąpią 8 października na fabrySCENIE w fabrySTREFIE, aby po raz pierwszy spotkać się z łódzką publicznością. Tego dnia będziemy mogli także usłyszeć Peter J. Brich i zespół Superseries.
Liderem i wokalistą Please The Trees jest SelFbrush – songwriter dobrze znany także łódzkiej publiczności …w zeszłym roku gościł na fabrySCENIE. W naszym kraju był na czterech solowych trasach, podczas których zagrał ponad 30 koncertów. Inspiracje członków zespołu są różnorodne: od twórczości Mogwai aż po Neila Younga. Trzy lata temu ukazał się ich debiutancki album "Lion Prayer", a wiosną 2010 roku, po roszadach w składzie, grupa wydała drugą płytę "Inlakesh". Album na którym znalazło się 8 nowych utworów trafi na polski rynek w październiku. Wydawca tak opowiada o najnowszym wydawnictwie Czechów: "Jeszcze dwa lata temu można było powiedzieć, że Please The Trees łączą alternatywnego rocka z alt country. Obecnie o wiele trudniej określić ich brzmienie. Na 'Inlakesh' słuchacz odnajdzie folk, nutkę Dzikiego Zachodu, gitarowy hałas, ale też to, za co najbardziej ceni SelFbrusha, lidera kapeli: piękne melodie okraszone jego cudownym wokalem".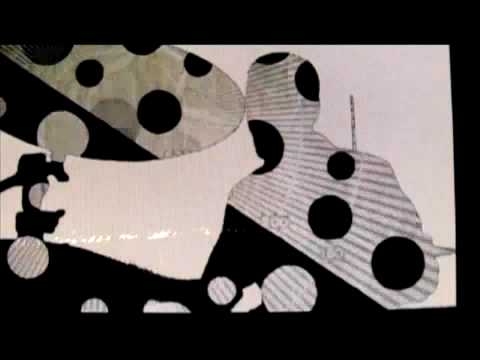 Kolejnym gościem tej edycji będzie muzyk, który mieszka i komponuje w Wołowie na Dolnym Śląsku. Peter J. Brich, bo o nim mowa, naprawdę nazwa się Piotr Jan Brzeziński, jego muzyka obraca się wokół akustycznego indie folku, a wpływ na niego mają tacy artyści jak Damien Rice, Rocky Votolato czy Damien Jurado. Debiutancką EP Petera promował singiel "Morning Bird", który miał premierę w radiowej Trójce 7 kwietnia 2010 roku, w której również dał koncert.
W roli gospodarza koncertu wystąpi zespół Superseries to bardzo obiecujący zespół, który prezentuje brudne gitarowe granie wyrosłe na amerykańskim gruncie. Po wydaniu w 2009 roku, dobrze przyjętego, 4 utworowego demo, zespół konsekwentnie kończy pracę nad materiałem na pierwszą "dużą" płytę. Opiniotwórczy "We Are From Poland"- blog poświęcony polskiej muzyce – napisał o nich tak: "Kolejny zespół, który nie zauważył, że rock się wypalił i przespał hegemonię electro-popu? To ja poproszę jeszcze większą dawkę superseryjnej narkozy. Najlepiej w postaci pełnowymiarowego debiutu".
8.10.2010 godz. 20:00 / Please The Trees, Peter J. Brich, Superseries.
Piotrkowska 138/140, Fabryka F. Ramicha? wejście od Piotrkowskiej  przez,,Chinatown? lub od Roosevelta 10.
Bilet: 15 zł